Factories and Facility
Factories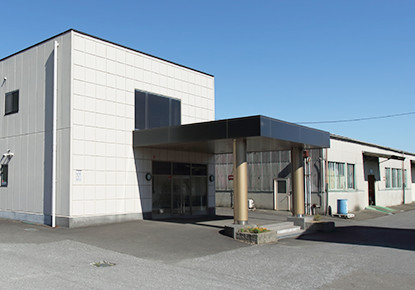 Shiga factory
The Shiga factory engages in manufacturing of long fiber-containing pellets, processing of food containers, and special urethane processing. We seek synergy between divisions to provide a total solution that meets customers' diversified needs.
Primary facilities
Extruders, vacuum forming machines, laminating machines, slicing machines, etc.
Address
1138 Kamihaneda-cho, Higashi-Omi-shi, Shiga
527-0082
google map
TEL
+81-748-22-5638
FAX
+81-748-22-5650
Established in
September 1970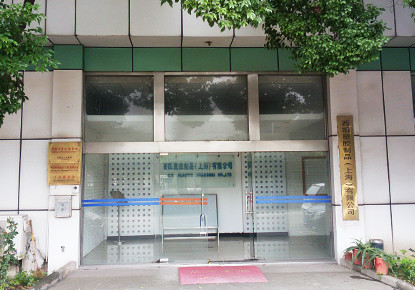 CK Plastic (Shanghai) Co., Ltd.
CK Plastic (Shanghai) is a profile extruder manufacturer, fully owned by Chuo Kaseihin, that provides extrusion molding services as well as thermoset pultrusion of glass and carbon fibers.
Primary facilities
Extrusion molding machines (14 units)
Address
No. 569 Huaxu Road, Qingpu District, Shanghai, China
google map
TEL
+86-21-6976-1807, 6976-0934
FAX
+86-21-6976-1458
Established in
July 2002
Facility
Facility

Specifications, capacity, etc.
Number of
machines
Section in charge

Section in charge
Slicers

Max. size: 1,000 x 2,300 mm (W x L)
1
Urethane
Processing

Urethane
Processing
Laminating machines

Max. size: 1,000 mm (W)
1
Urethane
Processing

Hydraulic presses

50 ton, 60 ton, 100 ton
3
Urethane
Processing

Vertical guillotines

Max. size: 2,000 x 2,400 mm (W x L)
4
Urethane
Processing

Circular blade slitters

4 to 40 mm cut widths
2
Urethane
Processing

Half cut machines

Max. size: 600 x 1,000 mm (W x L)
1
Urethane
Processing

Half cut guillotine machines

Max. size: 1,050 mm (W)
1
Urethane
Processing

Pressure and vacuum thermoforming machines

| | | |
| --- | --- | --- |
| Max. size: 1,000 x 1,100 mm (W x L) | 5 | Sheet Forming |

Sheet Forming
Continuous vacuum forming machines

| | | |
| --- | --- | --- |
| Max. size: 1,000 x 1,100 mm (W x L) | 1 | Sheet Forming |

Thermal plate forming machines

| | | |
| --- | --- | --- |
| Max. size: 1,050 x 1,200 mm (W x L) | 2 | Sheet Forming |

Continuous trimming machines

| | | |
| --- | --- | --- |
| Cutout sizes: 1,050 x 320 mm (W x L), 50 kN | 7 | Sheet Forming |

Continuous trimming machines

| | | |
| --- | --- | --- |
| Cutout sizes: 1,050 x 320 mm (W x L), 100 kN | 1 | Sheet Forming |

Single-screw extruders

| | | |
| --- | --- | --- |
| Screw diameter 40 mm | 2 | Compounds |

Compounds
Single-screw extruders

| | | |
| --- | --- | --- |
| Screw diameter 55 mm | 1 | Compounds |

Single-screw extruders

| | | |
| --- | --- | --- |
| Screw diameter 65 mm | 1 | Compounds |

Two-screw extruders

| | | |
| --- | --- | --- |
| Screw diameter 46 mm | 2 | Compounds |

Fan cutters